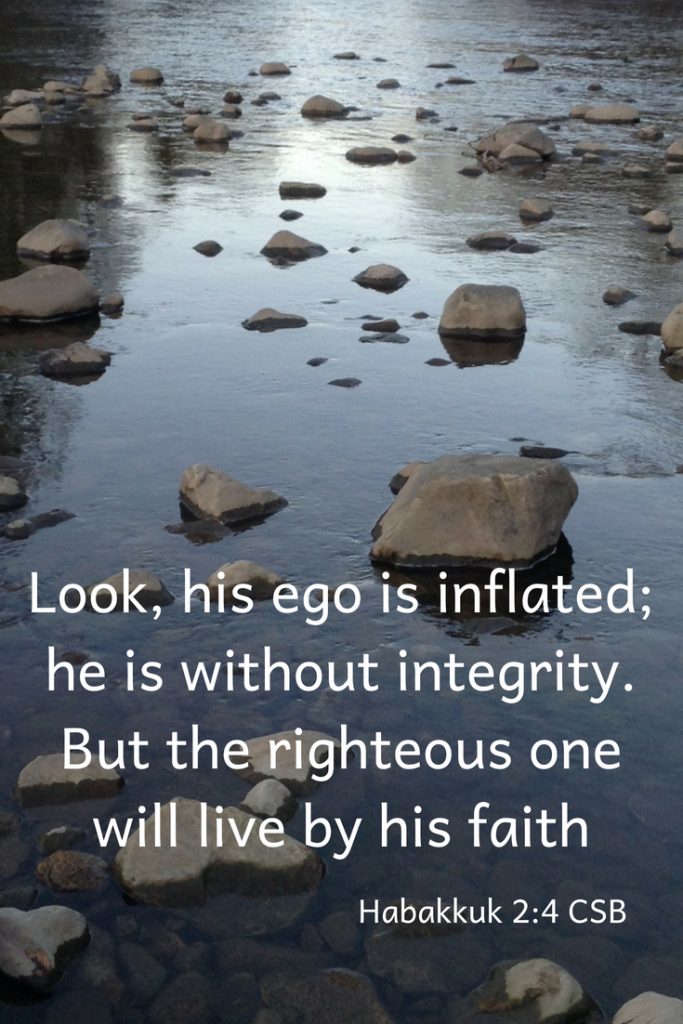 The one who through faith is righteous….will live
Romans 5:18-21
18 Therefore, as one trespass led to condemnation for all men, so one act of righteousness leads to justification and life for all men.
19 For as by the one man's disobedience the many were made sinners, so by the one man's obedience the many will be made righteous.
20 Now the law came in to increase the trespass, but where sin increased, grace abounded all the more,
21 so that, as sin reigned in death, grace also might reign through righteousness leading to eternal life through Jesus Christ our Lord. – Romans 5:18-21
Paul gives four examples of what Christ has done for us contrasted against Adam's inheritance to us – sin. Adam gave us condemnation, disobedience, sin and death, a pretty lousy inheritance! Christ gives us justification, obedience, abundant grace and eternal life. Thank God for His steadfast love towards us that He gives us life through His Son. To be justified is to be made righteous and as far as God is concerned it is as if we never sinned. Unbelievable. In fact that is the problem. If you tell someone that their sins are forgiven ofttimes they will not want to accept that because they falsely believe that they should do something to pay for their errors. This takes us back people to not accepting the free gift. So, in chapter 5 of the letter to the Romans Paul has explained the reason we can have hope of sharing in the glory of God, because we have a new life in Christ. "The one who through faith is righteous….will live"(Romans 1:17, Habakkuk 2:4) We have been given righteousness as a free gift. In the next chapter we will learn about sanctification: God is righteous. We now stand before God as righteous. Because of this we will be blessed and this leads us to live a moral life before God. It is His work in us. Paul often tells us what we have been given before he tells us what we have to do and this is a case in point. We are justified by grace through faith now we will begin to learn how that changes the way we live.
Out of the anguish of his soul he shall see and be satisfied; by his knowledge shall the righteous one, my servant, make many to be accounted righteous, and he shall bear their iniquities. – Isaiah 53:11
For as in Adam all die, so also in Christ shall all be made alive. – 1 Corinthians 15:22
And being found in human form, he humbled himself by becoming obedient to the point of death, even death on a cross. – Philippians 2:8
14 Since therefore the children share in flesh and blood, he himself likewise partook of the same things, that through death he might destroy the one who has the power of death, that is, the devil,
15 and deliver all those who through fear of death were subject to lifelong slavery. – Hebrews 2:14-15
If you want to know more about how to enter a relationship with God, how to be forgiven of your sins and how to become a Christian please take a look at the Gospel section above or get in touch with me through the contact me page.
Scripture quotations are from The Holy Bible, English Standard Version® (ESV®), copyright © 2001 by Crossway, a publishing ministry of Good News Publishers. Used by permission. All rights reserved.
You must log in to post a comment.